Ed Sheeran Live In Kuala Lumpur
AEG Presents and PR Worldwide are proud to announce that Ed Sheeran will return to Kuala Lumpur and bring his highly-anticipated tour of 2017. Sponsored by U Mobile, Cornetto and SP Setia and supported by Malaysia Major Events, the most awaited concert will take place at the Axiata Arena, Bukit Jalil on November 14th 2017 (Axiata Arena was previously known as Putra Indoor Arena). Hitz FM and Era FM are the Official Radio Partners.
Ticket Prices are RM198, RM298, RM358, RM458 (excluding ticket fee and GST). Ticket sales will commence on Monday 15th May at 10am online through www.prworldwidelive.com / www.myticket.asia 
For details call 03 7493 3010.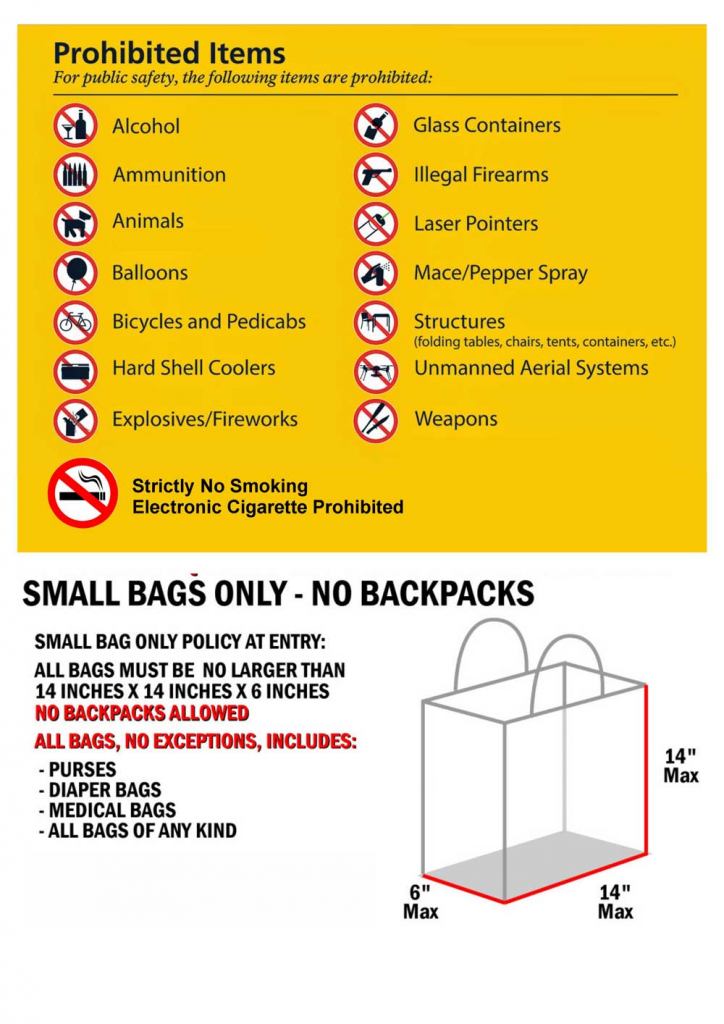 Parking & Directions
How do I get to Axiata Arena?
The best way to get there from KL city centre is by LRT. Alight at the Bukit Jalil stop and the arena is just a short walk away. Click for Train Map
The venue is also easily accessible by car or taxi. Click here for Road Map
Where can I park my vehicle?
Parking is available at Parking C in front of the National Stadium and Parking E using the Majlis Sukan Negara entrance along Lebuhraya Bukit Jalil. The venue is a short walk away from these parking zones.
Where can I get dropped off if I am not driving?
There is a pick up/drop off area using the Jalan Barat entrance to Axiata Arena. No parking/waiting is allowed along the road so please only use this entrance if you are dropping someone off or picking them up after the concert.
Entry Conditions
What are the restricted or prohibited items?
For the comfort, safety and enjoyment of all patrons, some of the prohibited items are as follows:
Outside food and beverage (including alcohol)
Cameras of a professional standard with interchangeable or telephoto lens such as SLRs with lens in excess of 200mm
Knapsacks, Bags or luggage of dimensions larger than 14 inches x 14 inches x 6 inches
LED and fan boards larger than 42cm x 29.7cm (i.e. A3 sized)
Musical instruments and noise makers including but not limited to drums, whistles, vuvuzelas, air horns and loud hailers
Banners or flags
Video and audio recording devices
Tripods, monopods and selfie sticks
Weapons, or resemblance of weapons
Glassware or bottles
Cans or spray cans
Bicycles, skateboards, skates and scooters
Any and all other hazardous items
When can I enter the venue?
The doors open time will not be sooner than 2 hours prior to show time.For your own safety, please do not arrive at the venue the night before or earlier than necessary
as you will not be permitted entry and may be exposed to adverse weather conditions.
Can I exit and re-enter the venue using the same ticket?
For safety and security reasons, there is no re-entry into the venue. Should you need to exit the venue, you would not be able to re-enter using the same ticket.
Can I bring cameras into the venue?
Generally, cameras are allowed into the venue except those of a professional standard with interchangeable or telephoto lenses such as SLRs with the lens in excess of 200mm, excluding those with approved media accreditation, are not permitted.
Please note that flash photography, monopods or tripods are strictly prohibited at all times.
Is there any storage space for my personal items (i.e. Luggage, bags, camera and musical instruments)?
Please be informed that we do not provide any safekeeping or storage space for prohibited or personal items such as luggage and bags.
Will there be bag checks conducted at the entrances?
To ensure the comfort, safety and enjoyment of the customers, bag and body checks are performed to ensure that prohibited items do not gain entry into the venue. Please arrive at the venue early to provide ample time for the security screening. Those with no bags will be able to use the express check-in lanes provided for quicker clearance.
I am attending the event with someone who has special needs. Would you be able to assist?
If you require any assistance, please approach the Customer Service Counter at the Ticket Box Office at the left entrance of Axiata Arena.
Food & Beverage
Can I bring my own food and beverage into the venue?
No outside food or drinks are permitted into the stadium. You may purchase food and drinks from our concession stands within the venue. However, no food and drinks will be allowed into the seating bowls or standing sections.
How many food kiosks are available at the stadium?
There will be 5 concession stands located within the premises of the Axiata Arena.
Are the foods Halal-certified?
Yes, all concession stands are halal-certified.
Lost & Found
I have found a lost item or I have lost an item. Who should I pass it to or where can I go to?
You may proceed to the Customer Service Counter at the Ticket Box Office at the left entrance of Axiata Arena to file a report and turn the lost property in or check if anyone has turned your lost item in.
Rating / Age Limit
Entry age limit is 6 and above
All children below 12 years of age must be accompanied by a parent or guardian 18 years and above
1 ticket admits 1 person only
U Mobile Zone (free standing) is limited to ages 14 years and above ONLY.  Anyone under the age of 14 will not be permitted entry into this zone.  Please provide valid ID for verification at door during entry
Late Seating Advisory
For the enjoyment and comfort of all members of the audience, all performances start promptly at the time printed on the ticket
Please be seated at least 15 minutes before the performance start time
Late arrival may result in non-admittance until a suitable break in the performance
Photography / Video Recording Rules
All DSLR / Cameras with interchangeable lens is strictly prohibited inside the performance venue
For Terms & Conditions please click here 
Start Sales Date
Internet
15 May 2017, 10am
Other Channel
15 May 2017, 10am
Language
English
Duration
90mins
Authorized Ticket Outlets 
PR Worldwide HQ
PR Worldwide Sdn Bhd
Suite 805, PJ Tower,
Amcorp Trade Centre,
18 Jalan Persiaran Barat,
46050 Petaling Jaya,
Selangor.
Operation Hours: 9.00AM – 18.00PM (Mon – Fri)
Tel:  (+603 7493 3010)
MY Ticket HQ
My Ticket HQ
E-03A-5 & E-05-05,
Setiawalk, PSN Wawasan,
Pusat Bandar Puchong,
47160 Puchong
Operation Hours: 10.00AM – 18.00PM (Mon – Fri)
Tel:  (+603 8076 6700), (+603 8076 6500), (+603 8080 8700)

Sunway Leisure Sdn Bhd (Pyramid Ice)
Sunway Pyramid Ice, Level LG3
Sunway Pyramid, No 3 Jalan PJS 11/15
Bandar Sunway, 47500 Selangor Darul Ehsan
Operation Hours : 10.00AM – 20.00PM (Mon – Sun)
Tel :(+ 603 7494 3000)
ACCEPT CARD PAYMENT ONLY (DEBIT & CREDIT CARD)
MAYFLOWER OUTLET
MAYFLOWER KL
Mayflower Holidays Sdn Bhd (843960-T) (KPK/LN 7367)
Menara Mayflower
No. 1, Jalan Metro Pudu 1,
Fraser Business Park, Off Jalan Yew,
55100 Kuala Lumpur, Malaysia.
Operation Hours : 09.00AM – 18.00PM (Mon – Fri)
Sat: 09.00AM – 13.00PM
Sun & Public Holiday: Closed
Tel : (+603 9232 1888)
ACCEPT CARD PAYMENT ONLY (DEBIT & CREDIT CARD)

MAYFLOWER PENANG
Bangunan Tan Chong,
2nd Floor, No.23 Pengkalan Weld,
10300 Penang
Operation Hours : 09.00AM – 18.00PM (Mon – Fri)
Sat: 09.00AM – 13.00PM
Sun & Public Holiday: Closed
Tel : (+604-262 3788)
ACCEPT CARD PAYMENT ONLY (DEBIT & CREDIT CARD)

MAYFLOWER JOHOR BAHRU
Wisma Tan Chong
Mezzanine Floor,
No.2, Jalan Johor Jaya,
Taman Perindustrian Plentong,
81750 Plentong, Johor
Operation Hours : 09.00AM – 18.00PM (Mon – Fri)
Sat: 09.00AM – 13.00PM
Sun & Public Holiday: Closed
Tel : (+607-361 7197)
ACCEPT CARD PAYMENT ONLY (DEBIT & CREDIT CARD)
MAYFLOWER HOLIDAYS (BORNEO) SDN BHD (30697-T) (KPK/LN 1200)
(Formerly Known as Discovery Tours (Sabah) Sdn Bhd)
Lot. G22, Wisma Sabah,
Jalan Tun Fuad Stephen,
88000 Kota Kinabalu, Sabah, Malaysia
Operation Hours : 09.00AM – 17.30PM (Mon – Fri)
Sat: 09.00AM – 13.00PM
Sun & Public Holiday: Closed
Tel : (+60(88) 257 368)
ACCEPT CARD PAYMENT ONLY (DEBIT & CREDIT CARD)